We unveiled these at this past weekends Indiana State High School hockey tournament (Finals this coming weekend 3/10 & 11, 2012 @ Pepsi Coliseum in Indianapolis), and have a large variety of designs as well as sizes, all are custom made, colors are changeable to match team colors, prices start @ $15 (5" x 7") but contact me for more info,
This one measures 12" x 18" $89 takes 2-3 weeks or can be purchased as a file for unlimited printing for $249 & we can recommend a reasonably priced printer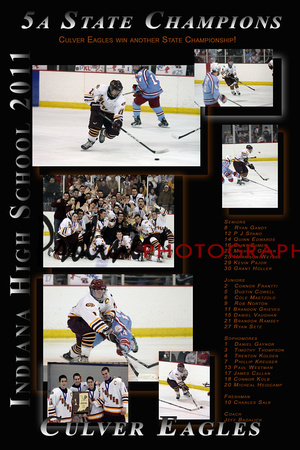 This measures 8" x 10" ($20), can be printed up to 20" x 30 " ($129)
This one is great to highlight a athlete, family, or team, measures 16" x 20" $89, after the initial print is made, smaller prints can be ordered (5" x 7" $15 & 8" x 10" $20), we are even designing one for a couple with wedding pictures!
For a team, this has room all around the center pictures for players, coaches & parents to sign or leave comments.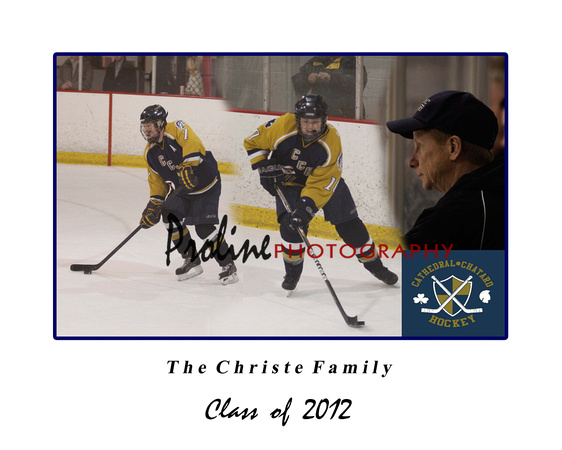 Our next posting will have some images we are preparing for the eventual winners of the State HS tourney.